OUR SLOGAN :
RESPECT ALL

RELIGION

FEAR NONE
HOLY BIBLE (K.J.V.)

Psalms 23:4


Yea, though I walk through the valley of the shadow of death, I will fear no evil: for thou art with me; thy rod and thy staff they comfort me.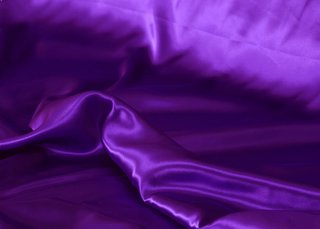 HOLY BIBLE (K.J.V.)

John 3:16


For God so loved the world, that he gave his only begotten Son, that whosoever believeth in him should not perish, but have everlasting life.
HOLY BIBLE (K.J.V.)

Genesis 1.1


In the beginning God created the heaven and the earth.
God has plans, for gods servants, with gypsy jesus church. Gods little sheep, Jesus's children.

PRAY TO GOD. "RESPECT" ALL FAITH, and RELIGONS GIVE GREAT THANKS, FOR ALL OF GOD has done, does, and given .

REMEMBER GOD DOES NOT FAIL US.
WE FAIL GOD...

WHAT HAVE YOU DONE FOR GOD ???
ASK NOT OF GOD for self.
Jesus bikers, Jesus biker club, GOOD BAD BOYS. (RESPECT) ALL (FEAR NONE) (FLY) godsmotorcycleclub.com GODS M/CS HARDEND SERVANTS SWORDS (COLORS) EMAIL@GODSMCS.COM GOD WILL+

Welcome to God motorcycle clubs motorcycleclub.org
The Leading and governing head of GodsMotorcycleClubs.org
Gods M/CS body. Directed under Jesus Biker Club organization.
Forming the worlds laregest, most respected, honorable, honored, AND YES MOST FEARED, motorcycle club motorcylceclub.org motorcycle association motorcycleassocitation.com on earth.
encompassing most JESUS BIKERS jesusbikers.com
and JESUS BIKER CLUBS jesusbikerclubs.com ON EARTH.
INCLUDING most ALL GODS BIKER CLUBS. godsmotorcycleclubes.com godsmcs.com regardless of denomination. or FAITH. To fly a unified, patch under
there existing club patch in unity IN THE LARGEST NUMBERS OF ANY EVER, AND FOR EVER
GODSSERVANTS.COM
GODSMCS.COM
The purposes for organizing this international club are numbered.
1. To shine in example we Gods Servants, witnesses, for The Lord Jesus, His Father, And Holy Spirit, up lifting our selves to shine a wanting light on our Father God, His Son Jesus Christ, And The Holy Spirit. Pulling followers and prospects away from evil to find the glory God. In the Name of his son Jesus.
2. Bringing together the Largest, Honored, Respected, and yes even Feared International motor cycle club associate membership, larger than ever dreamed of.

HOLY BIBLE (K.J.V.)

Romans 13:4.


For he is the minister of God to thee for good. But if thou do that which is evil, be afraid; for he beareth not the sword in vain: for he is the minister of God, a revenger to execute wrath upon him that doeth evil.

HOLY BIBLE (K.J.V.)

Romans 12:19


Dearly beloved, avenge not yourselves, but rather give place unto wrath: for it is written, Vengeance is mine; I will repay, saith the Lord.

Matthew 17:20 | Read whole chapter | See verse in context
And Jesus said unto them, Because of your unbelief: for verily I say unto you, If ye have faith as a grain of mustard seed, ye shall say unto this mountain, Remove hence to yonder place; and it shall remove; and nothing shall be impossible unto you.

godsmotorcycleclubs.com
Gods M/Cs
godsmcs.com page

<script> (function(i,s,o,g,r,a,m){i['GoogleAnalyticsObject']=r;i[r]=i[r]||function(){ (i[r].q=i[r].q||[]).push(arguments)},i[r].l=1*new Date();a=s.createElement(o), m=s.getElementsByTagName(o)[0];a.async=1;a.src=g;m.parentNode.insertBefore(a,m) })(window,document,'script','//www.google-analytics.com/analytics.js','ga'); ga('create', 'UA-41071414-1', 'godsservants.com'); ga('send', 'pageview'); </script>