our slogan
RESPECT ALL RELIGION FEAR NONE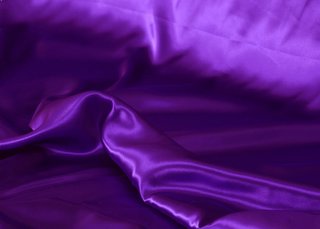 God has plans, for gods servants, with gypsy jesus church. Gods little sheep, Jesus's children.

PRAY TO GOD. "RESPECT" ALL FAITH, and RELIGONS GIVE GREAT THANKS, FOR ALL OF GOD has done, does, and given .

REMEMBER GOD DOES NOT FAIL US.
WE FAIL GOD...

WHAT HAVE YOU DONE FOR GOD ???
ASK NOT OF GOD for self.
Jesus bikers, Jesus biker club, GOOD BAD BOYS. (RESPECT) ALL (FEAR NONE) (FLY) godsmotorcycleclub.com GODS M/C HARDEND SERVANTS SWORDS (COLORS) EMAIL@GODSMC.COM GOD WILL+

Welcome to Gods Servants Church Organization
The Leading and governing head of jeusbikerclub.com GodsMotorcycleClubs.org
Gods M/CS body. Directed under Jesus Biker Club organization.

The purposes for organizing this international church are numbered.

1. To shine in example we Gods Servants, witnesses, for The Lord Jesus, His Father, And Holy Spirit, up lifting our selves to shine a wanting light on our Father God, His Son Jesus Christ, And The Holy Spirit. Pulling followers and prospects away from evil to find the glory God. In the Name of his son Jesus.

2. Bringing together the Largest, Honored, Respected, and yes even Feared International motor cycle club associate membership, larger than ever dreamed of.

3. under construction... to be continued next week





Matthew 17:20 | Read whole chapter | See verse in context
And Jesus said unto them, Because of your unbelief: for verily I say unto you, If ye have faith as a grain of mustard seed, ye shall say unto this mountain, Remove hence to yonder place; and it shall remove; and nothing shall be impossible unto you.

Welcome to God Servants / Church


godsservantschurch.com godservantsschurch.org



We are Gods Servants
Are you one of Gods Servants ? Would you like to be one of Gods Servants ?
If you are one of Gods Servants of any religion or belief, (please note) you will need to know Jesus Christ died on the cross for all of us. Washing or sins from our sins away, and freeing us from the penalty of eternal death, as He JESUS presents us to yours, and our, God Almighty for redemption as we confess Jesus as our Savior, AS HE IS THE SON OF GOD. sent by the father to do so.
.
Gods Servants Relief command center Bacolod Philippines.
Oh, give thanks to the Lord, for He is good!
For His mercy endures forever. Psalm 118:1
We are in Bacolod buying bagging and taking to the American red cross
relief station in Bacolod Negros Occidental central visias region of the Philippines
We are directly shipping to the hardest hit zones near by where there is total devastation. 11/12/2013
300 1 1/2 kilo bags of rice with noodles and a can of sardines.
Labeled GodsServants.com

All you Gods Servants who would like to add to relief efforts
Email me or send

paypal.com

donations to : gypsysilverman@gmail.com
att: GodsServants.com relief shipments Bacolod.

If you or you know any in your groups who would like to send direct.

We have a bank account in the Philippines ready to release funds today.
for purchase and drop off to The American Red Cross drop off center in Bocolod
Gods Servants : Emergency helping hands team Bocolod : Bagging 1 1/2 kilo rice and sardines, and water, purchased by Gods Servants funds and shipped out of Bacolod to most effected areas 11-13-2012